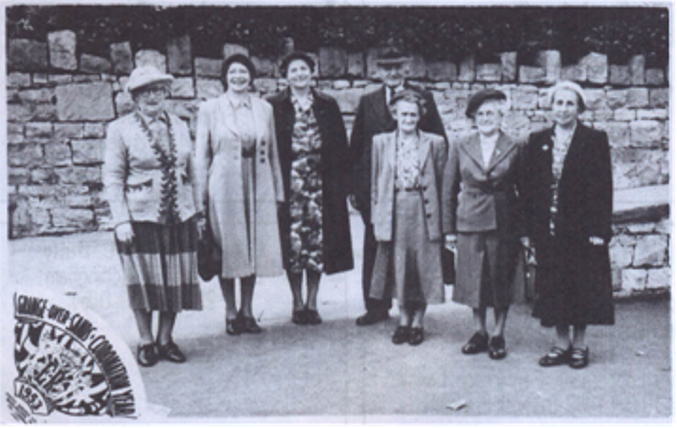 Barwick Trip to Grange-over-Sands 1953 (possibly Mothers Union).


Left to Right. Unknown, Doris Deacon, Mrs. Gray, Canon James Gray (Rector of All Saints 1942 - 1958), Louisa Threlfall (neė Walker), Frances Threlfall (neė Walker), Liz Robshaw.
(photo courtesy of Vat Kemp granddaughter of Liz Robshaw.)
An Update to this article -
Barwicker No.111 page 16.
Additional information came to light.

It is now clear that in the 1980's No. 2 The Boyle did not fall into disrepair and was not subject to the enforcement action mentioned by Leeds City Council.
Back to the top
Back to the Main Historical Society page
Back to the Barwicker Contents page